BEWARE of social media scammers impersonating as Ice Cube Marketing staff. We have made a police report on misuse of our brand. Please be wary of all types of scams.
BELIEVE IN YOUR DIGITAL MARKETING AGENCY AGAIN
Find out why over 200 SMEs in Singapore trust Ice Cube Marketing

Lead generation is just the beginning. Getting business results extends beyond the realms of digital marketing in Singapore.
Do you know you can now instruct Google & Facebook AI to find you customers instead of optimizing for leads only?
Gone are the days when you have to randomly target people on Facebook and blow your budget on spam leads.
Many companies are shooting blind because they are not collecting conversion data on ad platforms. To make it worse, the iOS update caused advertisers to lose a lot of 3rd party data. AI is handicapped without data.
To work around that, you must integrate a CRM into the ads platform to provide it with 1st party data. Fret not; this is easier than it sounds.
We are an end-to-end digital marketing agency in Singapore that helps businesses start with a simple CRM and the process of feeding the sales data back to Facebook & Google.
We have one of the most number of results-driven video endorsements in the industry! 
Forget about exaggerated track record or overblown numbers, watch the proof for yourself.
SL Curtain
Revenue increase by 50% because of high-quality leads
Founders, SL Curtain
Dennis & Lim
Citibeauty
Opened 3rd outlet in Singapore
CEO, CitiBeauty Aesthetics
Jane
Nanatang
3x ROI after failing to see results with other agencies
Vitaly Hair Solutions
Over 600 leads generated to date
CEO, Vitaly Hair Solutions
Shawn Lee
Ellery
Revenue of $89,100 generated with almost 3x ROI
Bioskin
Hundred of leads per campaign for 3 years running!
Quickdesk
High-quality leads result in a 40% revenue increase
Founder of Quickdesk
Charmain, Forbes 30 under 30
i.Poise
Marketing Director, iPoise Design Pte Ltd
Eugene Seah
Rajan Chettiar
300% times better ROI than previous agency
Founder and Managing Director, Rajan Chettiar LLC.
Rajan Chettiar
CA International College
Sales increased by 30%. Campaign paid for itself many times over!
Managing Director, CA International College
Zak Salleh-Chew
KTLC
ROI increased significantly. Leads that can be closed in 1 phonecall!
Principal, Knowledge Trail Learning Centre
Darrin
Nancy Ho
Author & Founder, Nancy Ho Academy
Nancy Ho
Maskela
Founder, Maskela
Carol Chen
Instead of using lead forms, we create a landing page funnel that brings in high quality leads by using the principle of priming.
We use a system for monitoring and optimizing performance whereby you can log in and keep track of results. This system is our secret sauce in ensuring consistency.
PPC is more than just media buying. We are one of the few agencies that help with conversion rate optimization to boost your ROI.
From precise targeting to machine learning, we help you harness the full potential of Facebook advertising to bring sales results.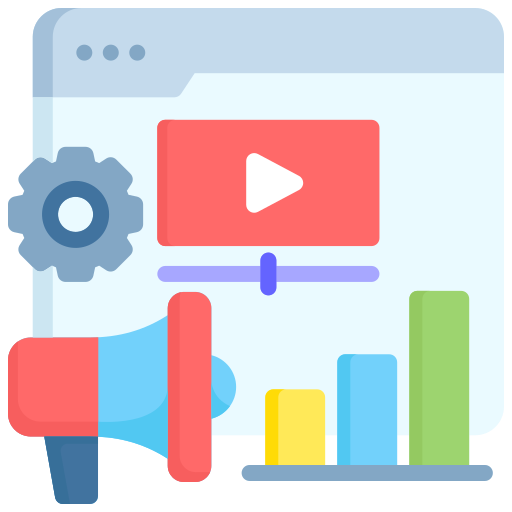 Video Marketing
You don't even have to write your script. We do scripting, shooting, editing and optimizing your video. It is sprinkled with conversion language patterns designed to attract customers.
We are a PSG pre-approved vendor and help SMEs tap on the Digital marketing Singapore grant to subsidize up to 50% of the agency fees in marketing.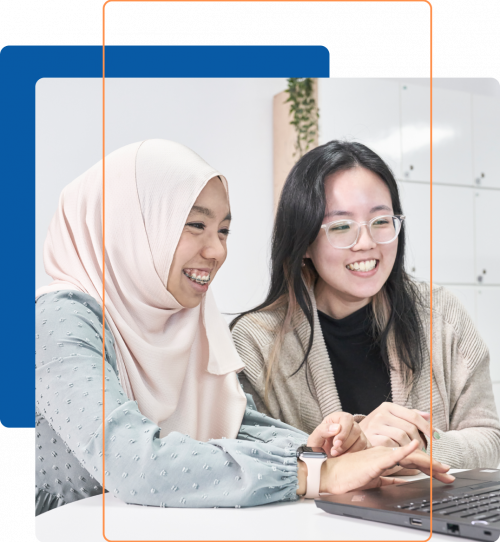 Through our work with hundreds of clients in Singapore, we've amassed an extensive database encompassing key metrics like cost per lead, appointment rate, conversion rate, and closing rate across diverse industries. This reservoir of insights allows us to establish meaningful Key Performance Indicators (KPIs) and benchmarks. This way, our clients know exactly what they're getting into from the start.
This proactive approach fosters transparency and prevents potential misunderstandings in the long run. Our data-driven methodology ensures that if performance deviates from standards, we're primed to take swift actions to refine and enhance results. With us, clients enter partnerships well-informed and confident, paving the way for a collaborative journey characterized by clarity and remarkable outcomes.
million in annual adspend
Local team that your business loves
You get to meet the digital marketing specialist & consultant handling your account who will be your point of contact throughout. You will not be left wondering if your work is outsourced to someone overseas who doesn't understand your local business & audience at all. From video to design to copywriting, we do it all inhouse. Our efficiency allows us to provide very affordable solutions for SMEs! Imagine having a team brainstorm a whole suite of unique, proven, intriguing and attention-grabbing ad angles for your business.
Google and Facebook partner
While most other marketers/agencies either focus only on campaign optimization or content creation, the key to a successful campaign lies in combining the science & art of marketing.
Science: As a Google & Facebook ads partner agency, we work with a partner manager to implement all the optimization best practices while making sure your ads are approved and running
Art: We are good in ads copywriting. To uphold our standards, we administer a copywriting test for all job candidates with a pass rate of 26%.
Can you trust someone who doesn't know how to do their own marketing? 70% of our clients know us through our digital presence. From content generation to lead generation, we walk the talk. Check out the webinar that we ran with Facebook detailing the latest digital marketing strategies for SMEs. Don't stop there. We give away tons of other tips at our blog and Youtube Channel. Whether or not we are a good fit, we hope to add value to you in your digital marketing journey. We share our secret recipes in our videos for free every week. Don't forget to subscribe!
what our clients have to say
IceCube team is driven by performance. They took time to analyse our previous campaign and to understand our business and requirements as the first step of engagement. They were confident in achieving our targets and have delivered a
35% lower cost per lead
and helped us in recruiting more targeted potential franchisees. It was a collaborative and productive experience with IceCube and we are happy to recommend their service to any business who is interested in generating results
立奇成功的提升了我们网页参访人流量和逗留率,並且让我们排在数个搜索关键字的前端
Through optimization, Ice Cube Marketing successfully increased our webpages' traffic and viewing duration, as well as helped us get found on Google Search engine results page for numerous crucial keywords, thereby contributing to an increase in our sales.
Ricky and Troy have been very responsive and helpful. They clearly have a good grasp and understanding of the digital marketing would I would recommend them for anyone that needs a leg up in this area.
5 STEPS TO FINALLY INCREASE SALES BY 20% WITH DIGITAL MARKETING
Remote Selling is the new Digital Marketing. Covid-19 has accelerated change in consumer behaviour. Learn more about ensuing opportunities to increase sales and overtake existing market leaders by switching up your approach.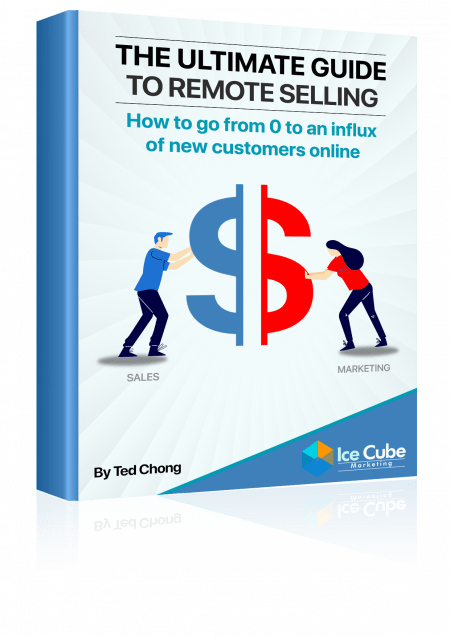 Frequently Asked Questions
FREE DIGITAL STRATEGY CONSULTATION
In the free consultation, find out the following for your business: